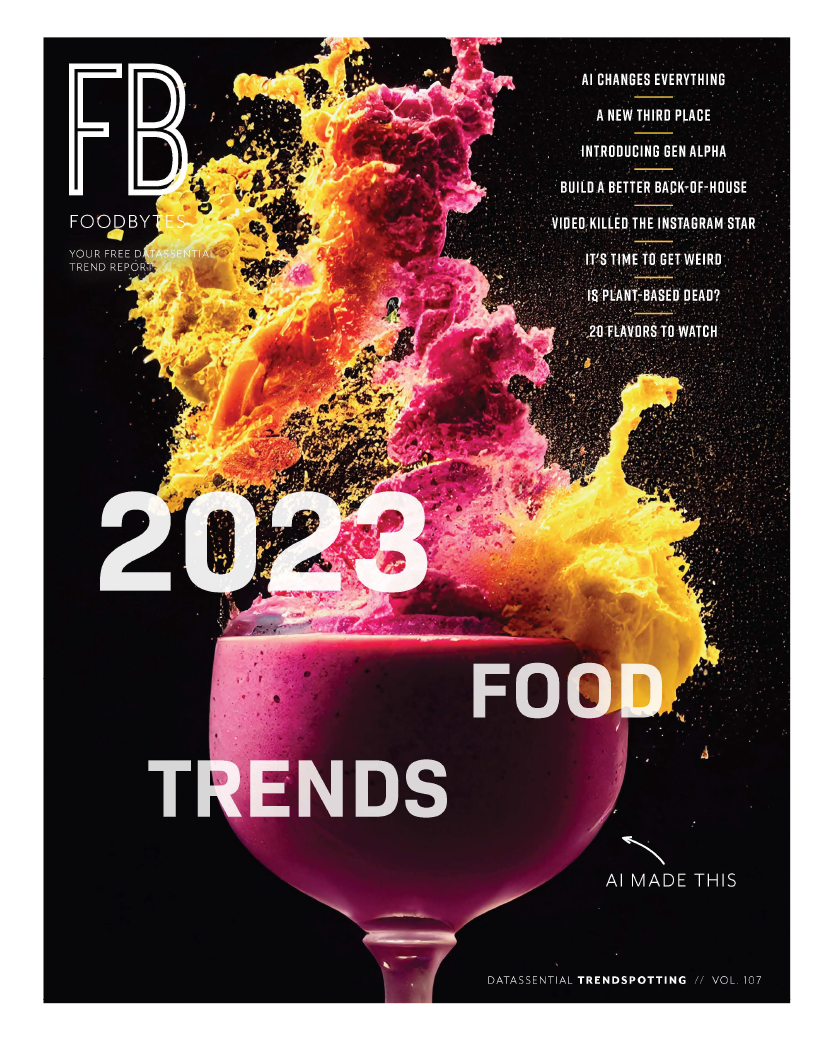 2023 Food Trends
Uncover the top flavors, ingredients, and more.
What to Menu and Innovate with in 2023
Consumers want fresh and creative takes on food, products and flavors as we head into 2023. In fact, three-quarters of consumers told us they are looking forward to new food and beverage trends in 2023. 'New and different' next year will be the key to innovation and winning over new audiences and increasing repeat business.
In this free report, we'll give you a massive head start. Get an overview of the larger trends in the food and beverage landscape in 2023 and uncover the top menu trends, foods, ingredients, and flavors to watch in 2023 and beyond.
What's inside?
2023 key indicators and foodservice forecast
Top 10 flavors and ingredients that will be everywhere in 2023
Top 10 flavors and ingredients to have on your radar
Macro trends like plant-based meat, AI, and Gen Alpha
Micro trends like regenerative agriculture and short-form video
Consumer advice to the food industry for the year ahead
Predictions from Datassential's trend experts
2023 Flavor and Ingredient Sneak Peek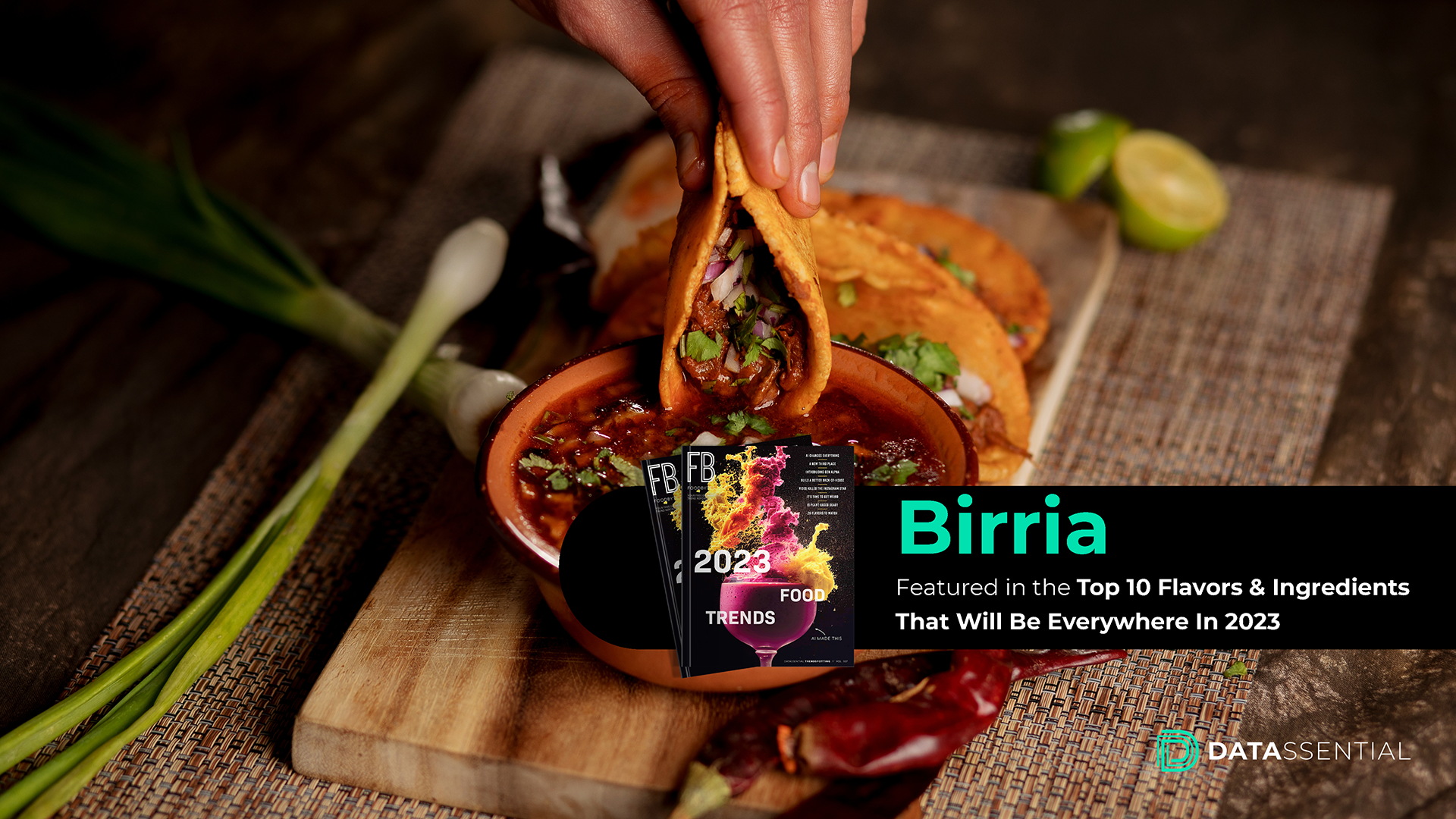 Birria is a flavorful addition to tacos and quesadillas and also as a consommé to dip.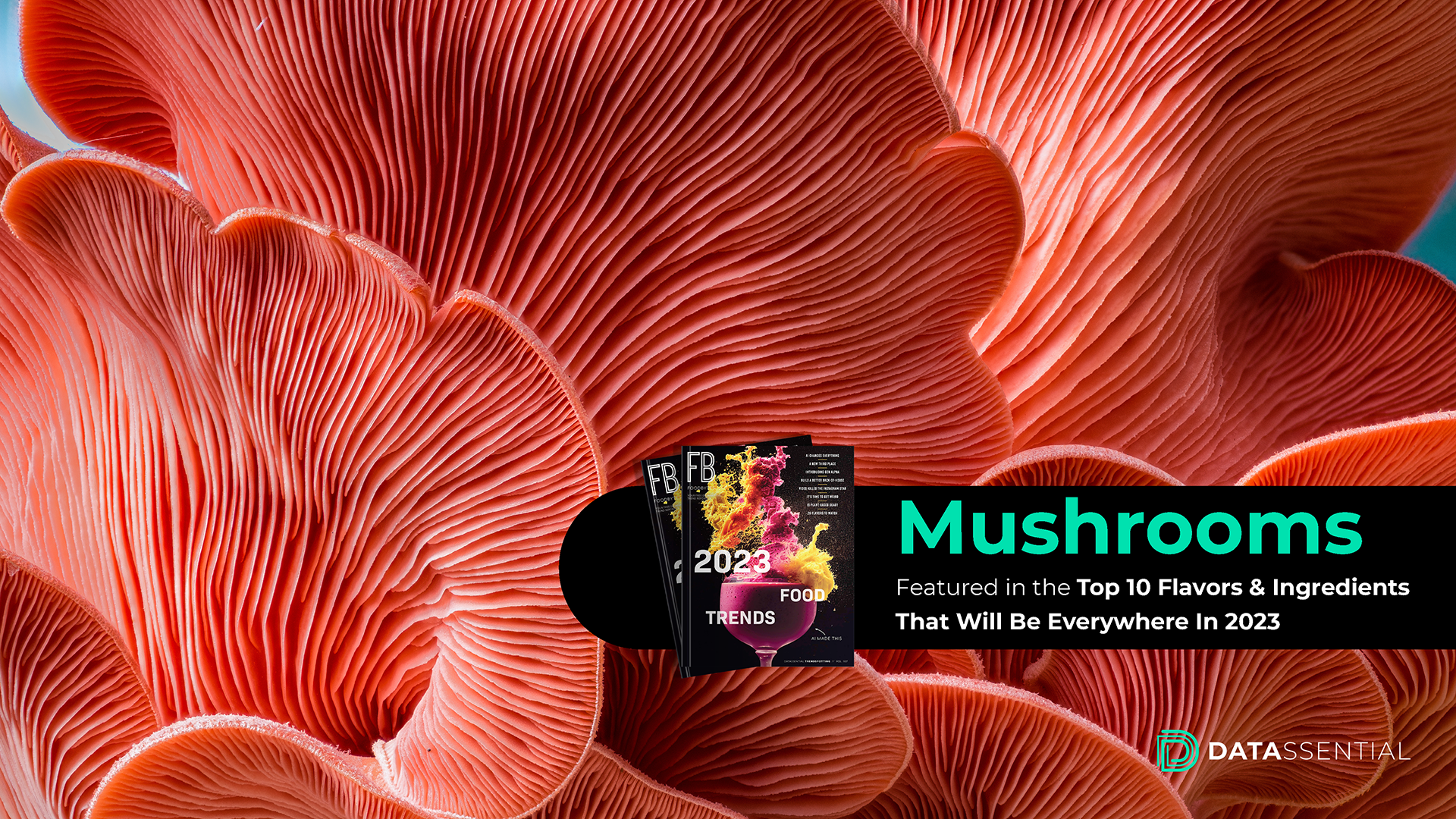 It's not just baby bellas anymore. Look for more mushroom snacks and unique varieties like Lion's Mane.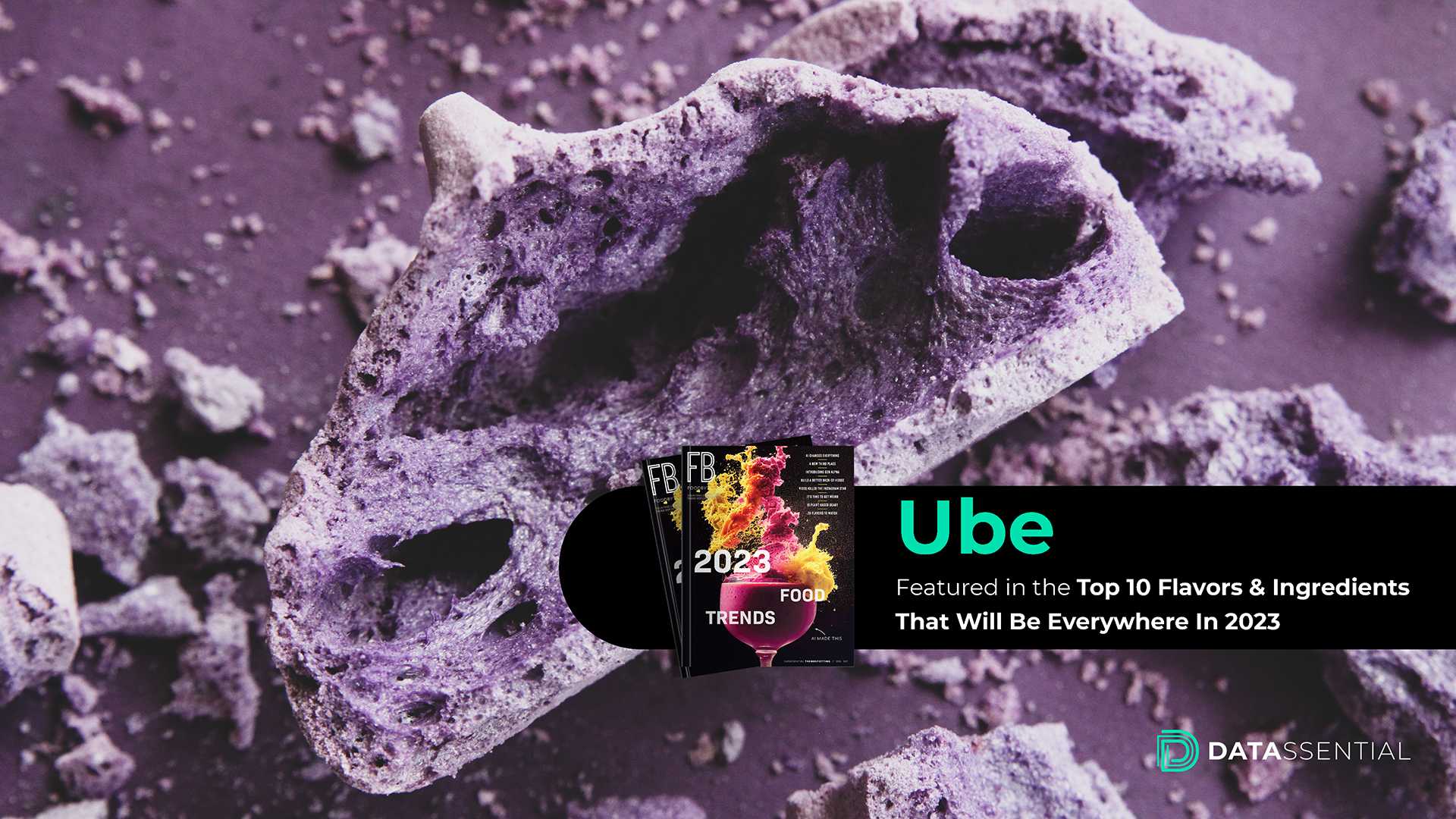 This purple yam is lending its eye-catching color to everything from pancakes to ice cream.